Rainforest Hideaway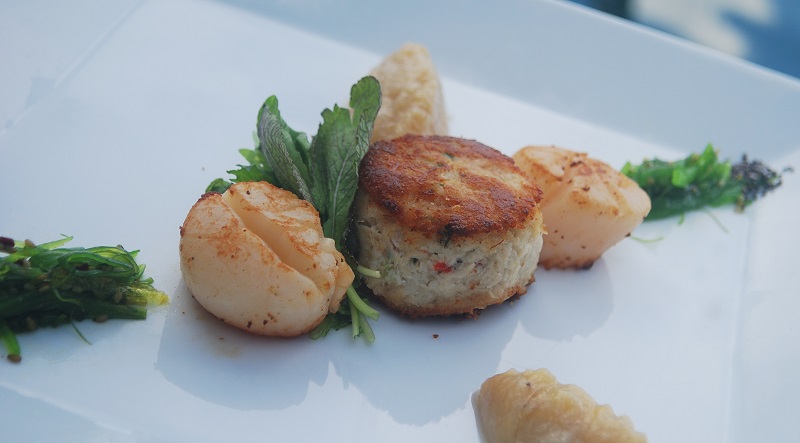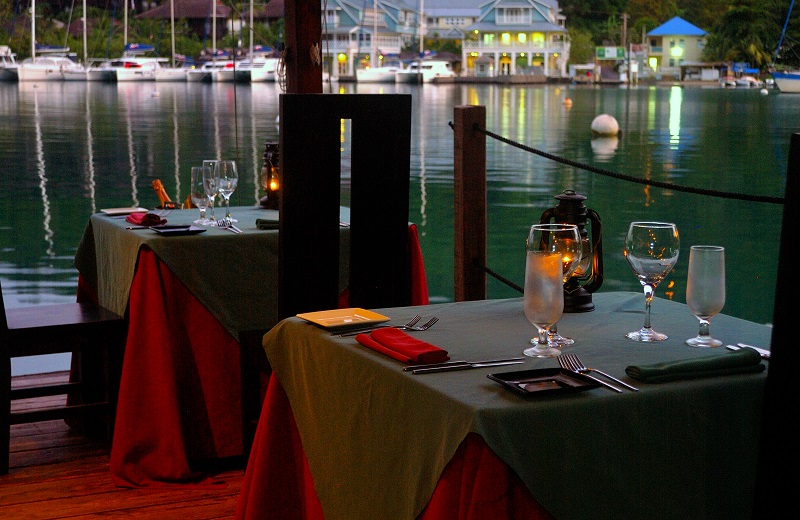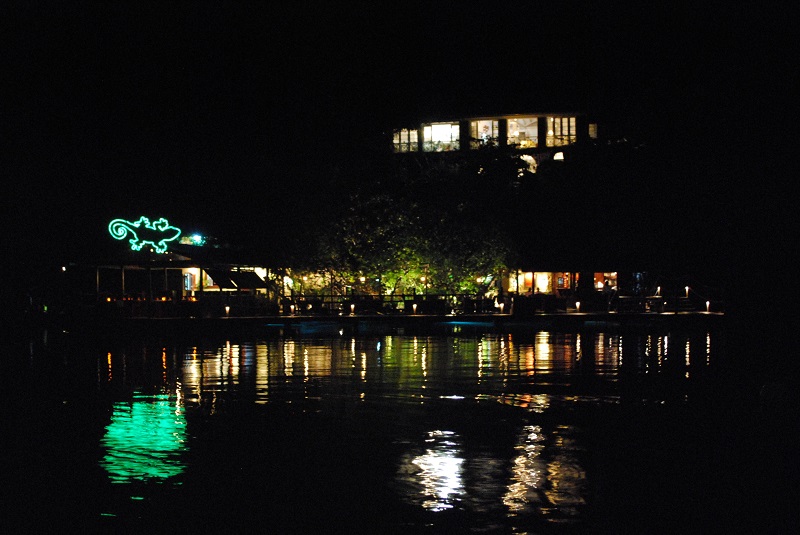  Caribbean Fine Dining
 Smart Casual. No ties, jackets or Speedos.

Description
Described as 'the most romantic restaurant in St Lucia', Rainforest Hideaway is a unique, over-the-water dining experience with a sophisticated Caribbean menu. Twice rated by TripAdvisor as one of the top ten fine-dining restaurants in the Caribbean, Rainforest seems to float at the edge of Marigot Bay, a favourite hideaway for visiting celebrities arriving in their mega yachts, as well as a popular St Lucian escape.  The bar opens from 4pm and dinner is served from 6pm so drop in for a drink while you browse our new menu and watch the fish in the underwater lit lagoon. Try one of our special cocktails or sip champagne under the stars – and sometimes with the stars. We have live jazz four nights a week, all year round, with very different, and incredibly talented St Lucian musicians. One of the Rainforest team will meet you at the dock by the police station and the little ferry will bring you to Rainforest Hideaway under the big green lizard sign - where a warm welcome is waiting.
Hours of Operation: Open for Dinner, Bar open from 4:00pm
Sunday: 6:00pm - 9:30pm
Monday: 6:00pm - 9:30pm
Tuesday: 6:00pm - 9:30pm
Wednesday: 6:00pm - 9:30pm
Thursday: 6:00pm - 9:30pm
Friday: 6:00pm - 9:30pm
Saturday: 6:00pm - 9:30pm

Summer Programme: May 15th – November 15th:  Open 5 nights – Monday, Wednesday, Thursday, Friday and Saturday. Closed Sunday and Tuesday
Winter programme: November 16th – May 14th: Open all 7 nights
Menu Details
Location
Requires Reservation
Yes

Marigot Bay, St Lucia

1-758-286-0511
1-758-451-4485

rainforesthideaway@marigotbay.com

Website

Facebook