The Grill At 14⁰61⁰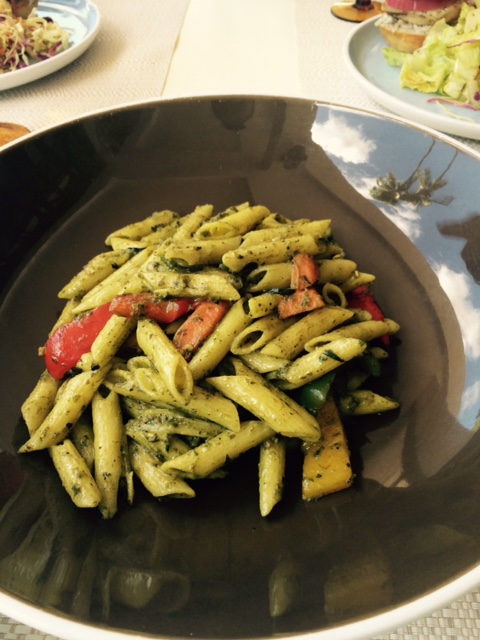  Caribbean - International
 Casual

Description
Named in recognition of Marigot Bay's latitude and longitude, The Grill at 14⁰61⁰ is where Saint Lucian cuisine and culture seamlessly merge together. The signature restaurant is situated above the Rum Cave lounge, providing clear views of the marina and Marigot Bay below.
Indoor and outdoor spaces flow together charmed with Colonial Saint Lucian décor that creates a truly warm and inviting dining environment. Upon entry, attention is drawn to the restaurant's focal point, a gorgeous open floor plan kitchen equipped with a handcrafted coal-burning grill. During breakfast and dinner, Capella chefs perform a version of "culinary theater" in full view of diners, adding a unique dash of flavor to each meal. For restaurant guests who wish to dine under the open sky, a set of accordion glass doors gives way to an al fresco patio overlooking the yachts moored in Capella Marina. Adjacent to the restaurant, the Grill's open-air lounge and bar is the ideal setting for enjoying pre-dinner cocktails or relaxing after a meal.
More than a place of dining, The Grill at 14⁰61⁰ has an upscale, yet decidedly casual, destination where resort guests and Saint Lucians can enjoy simply prepared prime meat cuts, locally sourced fresh fruits and vegetables, and seafood seasoned with an assortment of indigenous herbs and spices picked directly from the hotel's private garden. The Grill at 14⁰61⁰ also offers a private dining room for special events accommodating up to 14 guests.
Hours of Operation: Open Daily
Breakfast: 7:00 a.m. – 11:00 p.m.
Dinner: 6:00 p.m. – 11:00 p.m.
Bar Service: 6:00 p.m. – 11:00 p.m.

Menu Details
Location
Requires Reservation
Suggested

Marigot Bay, St Lucia

N/A

Website

Facebook