Saint Lucian born and raised celebrity chef Nina Compton has partnered with The Saint Lucia Hospitality and Tourism Association to raise funds for the Saint Lucia Restaurant sector. Due to the COVID-19 pandemic, restaurants in Saint Lucia were closed for most of the past year, with restaurant workers losing their jobs entirely or having to survive on little income. This GoFundMe initiative is created exclusively for Saint Lucia restaurants and their workers to support them in this time of need.
"Born and raised in the beautiful island of Saint Lucia , I am proud of my homeland but COVID had destroyed many industries leaving many jobless, homeless and hungry, raising money will help provide people with the daily necessities as many are in need. Please help The people of Saint Lucia by donating today."

- Nina Compton, Chef Compère Lapin/Bywater American Bistro
"We are so thrilled that Nina has partnered with us on this important initiative. She is a Honorary member of the SLHTA and we have kept her informed about the situation here in Saint Lucia and the challenges our restaurants have been going through"

- Karolin Troubetzkoy, President, SLHTA
All donations of US 50 and over will be eligible for a drawing of the following prizes:
Our Prizes
A 3 night stay at Jade Mountain with breakfast and dinner in a star pool sanctuary, valued at US 6900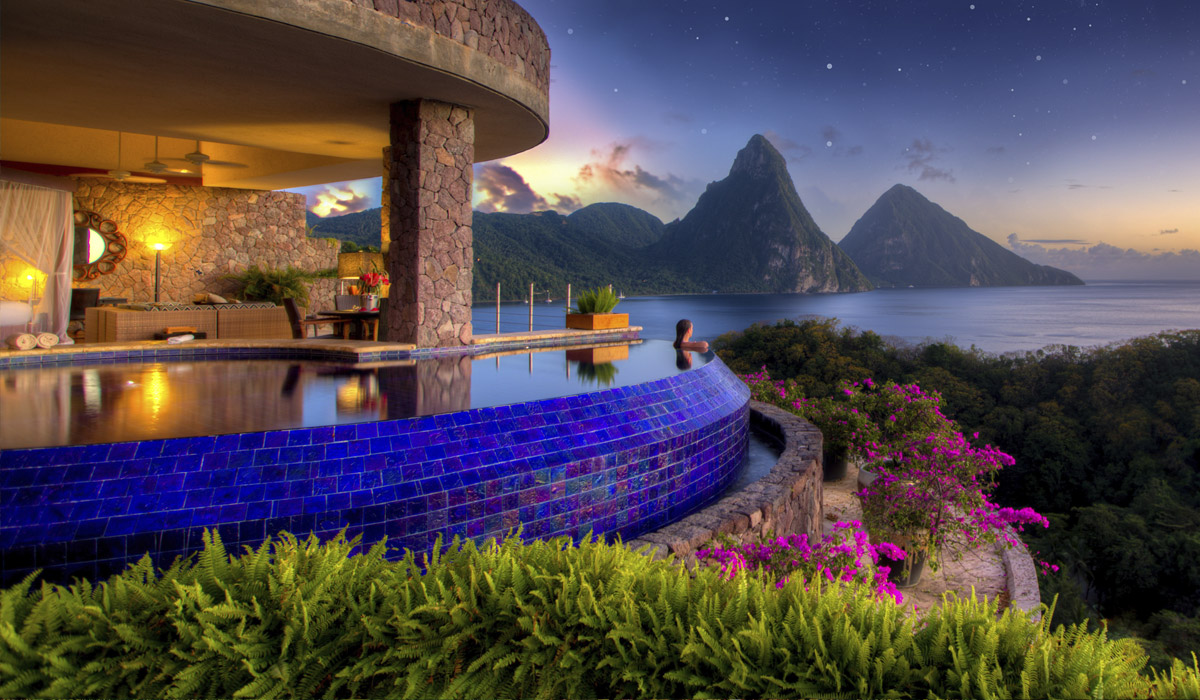 Jade Mountain is set high on the hills overlooking St Lucia's Pitons World Heritage Site and comprises of 24 Infinity Pool Sanctuaries and 5 Sky Jacuzzi Suites – each of which is a carefully designed, individual work of art and architecture. Designed by architect and owner Nick Troubetzkoy, Jade Mountain is a place like no other, with grand sweeping spaces where bedroom, living area and an extravagant private infinity pool glide into one another.
A 3 nights at Villa XHale valued at US 6000

Xhale Luxury Villa is a five-star Caribbean villa designed for vacationers seeking to rejuvenate their mind, body and soul. Nestled along the windswept bluffs of St. Lucia's famed Cap Estate, where the Atlantic Ocean greets the Caribbean Sea, the villa combines privacy and luxury to reconnect you with nature. This island sanctuary is filled with the aroma of ocean air, tropical flora and the soothing sounds of waves caressing the pebbled shores below. Cool off in the villa's private infinity pool, relax by the fire pit, and meditate on the infinity yoga deck — all while enjoying unobstructed ocean views of St. Lucia's tranquil waters.
2 night stay at the Landings Resort & Spa valued at US 800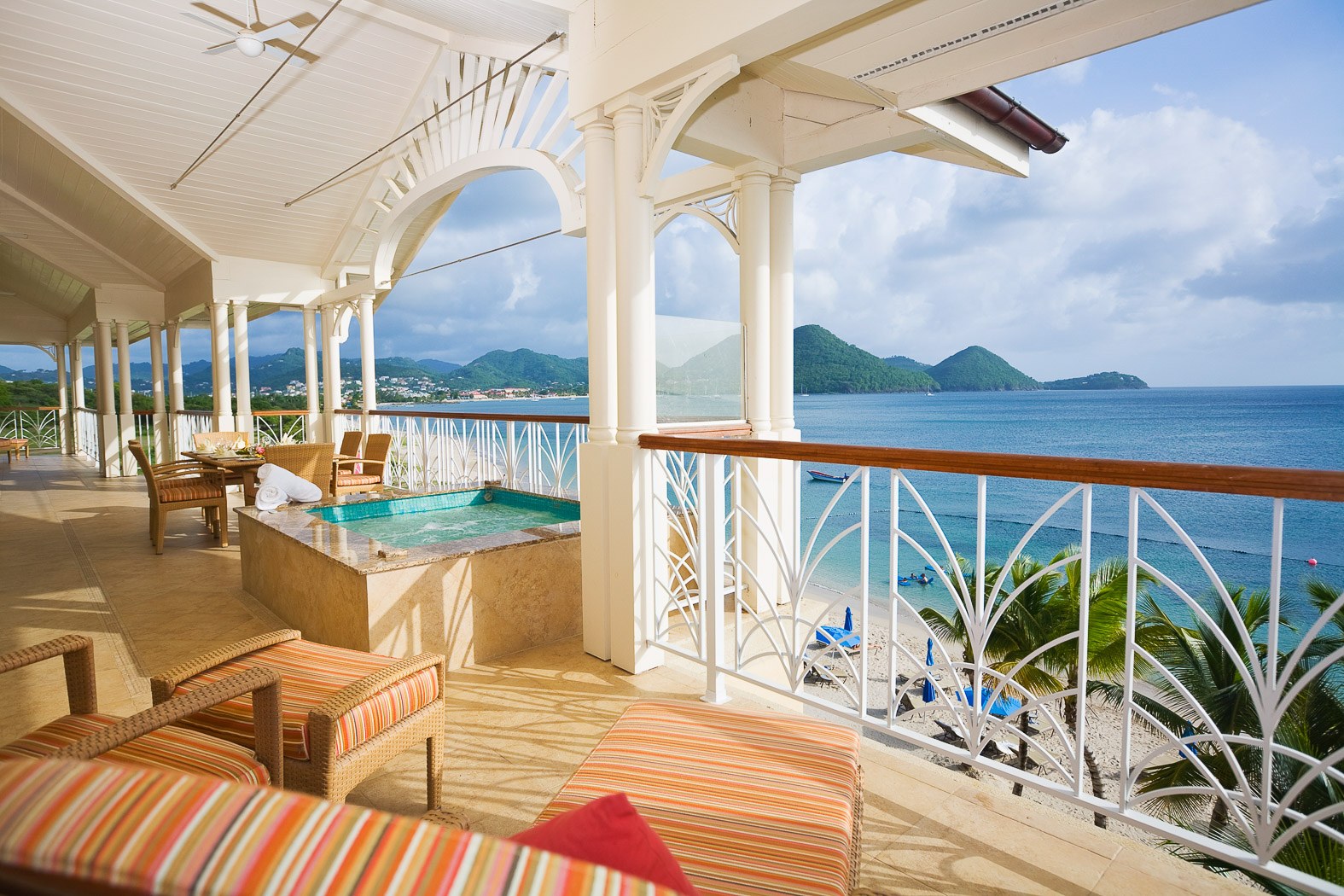 Tucked on the shores of Rodney Bay along one of St. Lucia's most celebrated beaches, The Landings Resort and Spa exudes a sense of luxury and timeless elegance. Exquisitely decorated villas are bespoke retreats overlooking the resort's luxury yacht marina or the Caribbean's shimmering turquoise waters. Days unfold here as if by magic, as guests move effortlessly from island sightseeing to savoring exceptional cuisine to sunsets on the beach, Champagne in hand. The Landings is luxury island living at its finest.
2 nights stay for 2 inclusive of bed and breakfast from the Windjammer Landing valued at US$683

Tucked away on a lush hillside along the cobalt Caribbean Sea, Windjammer Landing Villa Beach Resort is unlike any destination you've witnessed. Bringing to mind the beauty and charm of a picturesque Mediterranean village, our stunning island retreat beckons with secluded villas, luxury amenities, and friendly Lucian hospitality.
A dinner for 2 at Chef Nina Compton's restaurant in New Orleans, Compère Lapin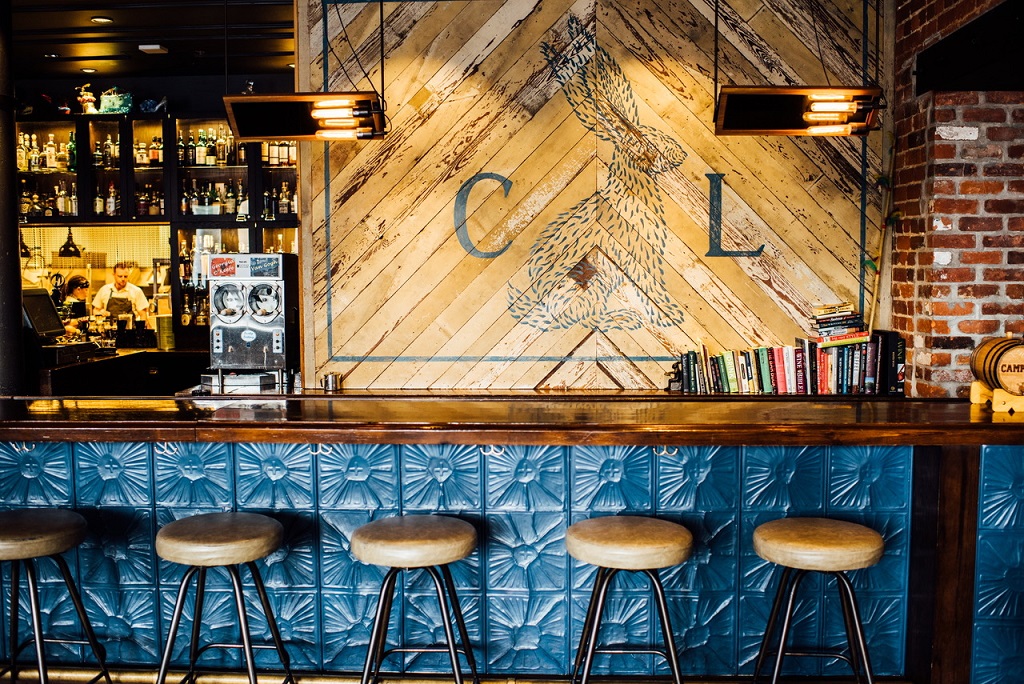 In June 2015, Nina Compton opened her own restaurant in New Orleans, Louisiana, Compère Lapin. Compère Lapin serves Caribbean-style cuisine and is located in the New Orleans Central Business District.
Private Sunset Sail for 2 valued at US395

Jus' Sail. is a heritage sailing company based in Rodney Bay, St Lucia. A strong desire to ensure the continuation of traditional boat building skills and sailing heritage in the West Indies saw Jus' Sail in 2011 undertake the extensive renovation of one of the region's last remaining original, locally built, wooden trading vessels - Good Expectation. By early 2012 she was ready for launch as Jus' Sail's day charter vessel offering authentic laidback sailing charters along St Lucia's stunning West coast.
Since its launch Jus' Sail has been the recipient of 8 consecutive Trip Advisor Certificates of Excellence and entry into the Trip Advisor Hall of Fame for consistent excellence in service delivery to our guests, Caribbean Charter Company of the Year from Luxury Travel Guide, Runner Up in the World Travel & Tourism Council's Tourism For Tomorrow Community Award, Winner of the Caribbean Tourism Organisation Sustainable Tourism Award for Community Benefit, and Caribbean Hotel and Tourism Association Employee of the Year Award for Captain O'Brien Forde, who was one of the first graduates of Jus' Sail's annual training programme for local unemployed youth.
A charter with Jus' Sail is characterised by relaxation, exhilaration, immersion in the beauty of St Lucia under sail and engagement with a warm and hospitable crew who care deeply about the quality of your time aboard. As such it provides an experience that is something to treasure for many years to come.
So come join us, leave the crowds behind and let's go sailing.... Our prize of a private sunset sail for 2 persons is valued at USD395. We are happy to offer it in support of this worthwhile Go Fund Me campaign to support the struggling Restaurant sector employees of St Lucia.